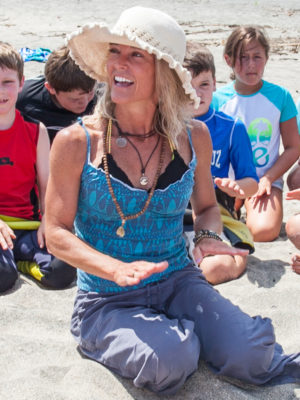 YEARS TEACHING YOGA: 17+

FAVORITE YOGA TECHNIQUE: Hatha yoga for a physical experience and karma yoga for the devotion to work selfless acts of kindness

FAVORITE YOGA POSTURE: Chaakrasana – Wheel Pose

FAVORITE TRAVEL DESTINATION: Coast of Georgia

FAVORITE CUISINE: Spicy Thai Food and Blueberry Ice Cream

LIKES MOST ABOUT YOGA: Sharing my love and passion for yoga with all people – knowing that when we connect with one another and live in the moment – we can ultimately trust of universe, ourselves and God. And to always have fun!

*Note* Kristin opened a S.U.P/Yoga class in Rumson called Ohanala which offers classes, rentals and lessons. www.ohanala.com.