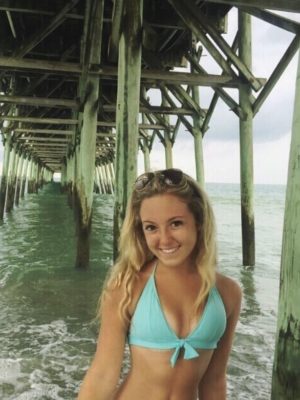 YEARS SURFING: 5+
TRAVELS: Dominican Republic, Bahamas, Florida, North &South Carolina
FAVORITE WAVE: Nun's Beach, Stone Harbor
FAVORITE TRAVEL DESTINATION: anywhere with a beach!
FAVORITE FOOD: sushi and tacos!
LEAST FAVORITE FOOD: celery
LIKES MOST ABOUT SURFING: being able to have fun with my friends and enjoy the ocean
GOALS: I hope to graduate college with a good job and the ability to travel often. I strive to have a positive impact on all those around me and be a role model. Ultimately, I want to live by the beach and be happy.