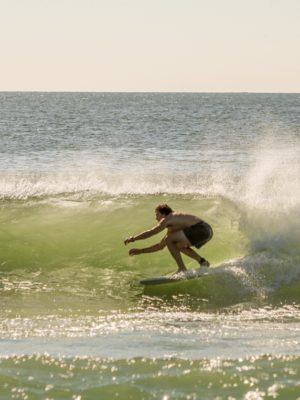 YEARS  SURFING: 10+
TRAVELS:  All of the east coast and many places in the US. Hawaii, Ireland, Italy, and Dominican Republic.
FAVORITE WAVE & TRAVEL DESTINATION: Point Judith, Rhode Island.
FAVORITE FOOD: Sushi
LEAST FAVORITE FOOD: I eat everything!
LIKES MOST ABOUT SURFING: Relaxing and not thinking about anything else. Enjoying the time without any worries.
GOALS: After college, travel the country visiting new places, surfing, skating and snowboarding wherever I can.