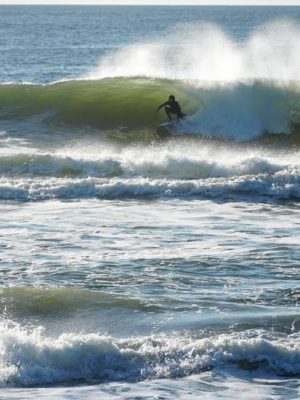 Years Surfing: 8+
Travels: California, Barbados, Turks and Caicos, and Florida
Favorite Wave and Travel Destination: My two favorite waves that I have surfed are Salt Creek in Laguna Beach, California and Freights Bay in Barbados. My favorite travel destination has to be Laguna Beach.
Favorite Food: Spicy Tuna Sushi Roll
Least Favorite Food: Peppers
Likes most about surfing: The thing I enjoy most about surfing is the peaceful and chaotic aspect of it while being able to enjoy the ocean.
Goals: Attend a good college and be able to travel to different coasts and see different beaches and cultures.
Picture: