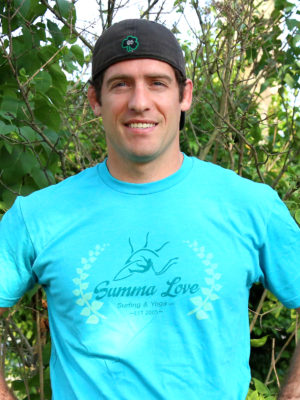 Age: 33
YEARS SURFING: 8+
TRAVELS: Nicaragua, Yellowstone, Thailand, Cambodia
FAVORITE WAVE: South swell at "The Strip"
FAVORITE FOOD: Anything breakfast
LIKES MOST ABOUT SURFING: The challenge and the progression. Getting tubed! *Note* Joe is the manager at our Long Branch location. Joe also started a tutoring service called "Grade A Tutors". He has his masters degree in Educational Administration. He lifeguarded Long Branch for 8 years. He is a physics teacher and high school coach for 10+ years. Joe will be working part time in Long Branch summer 2017.