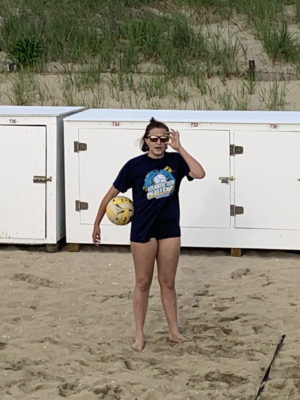 YEARS SURFING: 8+. First year teaching, but I went to Summa Love as a kid! Loved it!
TRAVELS: East Coast, Costa Rica
FAVORITE WAVE & TRAVEL DESTINATION: No favorite wave, but I love going to North Carolina!
FAVORITE FOOD: Strawberries!
LEAST FAVORITE FOOD: Beans.
LIKES MOST ABOUT SURFING: Being in the water!
GOALS: Learn german, participate in a beach or grass volleyball tournament, get my summer work done early!