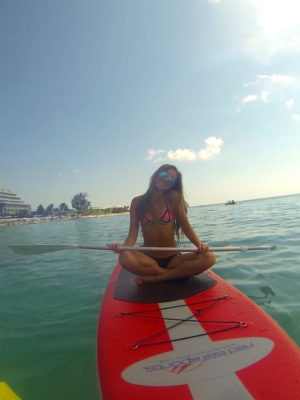 Years surfing: 5+ yrs
Travels: Jamacia, Costa Rica, California, Barbados, Mexico, St. Thomas, St. Lucia, St. Maarten, Cayman Islands, North and South Carolina, Florida
Favorite wave and travel destination: I would say all spots are my favorite since I love to travel and everywhere I have travelled has had its own unique and thrilling experience! My favorite wave is in Tamarindo Costa Rica and any where in Jersey with swell.
Favorite food: I love food too much to choose a favorite. I am an avid steak, sushi, and lots of fruit lover.
Likes most about surfing: the sunshine, the laughs, the adrenaline while riding a wave, and the escape from reality
Life goals: to be very successful in all aspects of my life
Tara is a seasoned and accomplished distance runner, she has been honors scholar all years of high school, attending Loyola University Maryland for academics and athletics, does a healthy amount of community service and has been successful in internships/volunteer work.