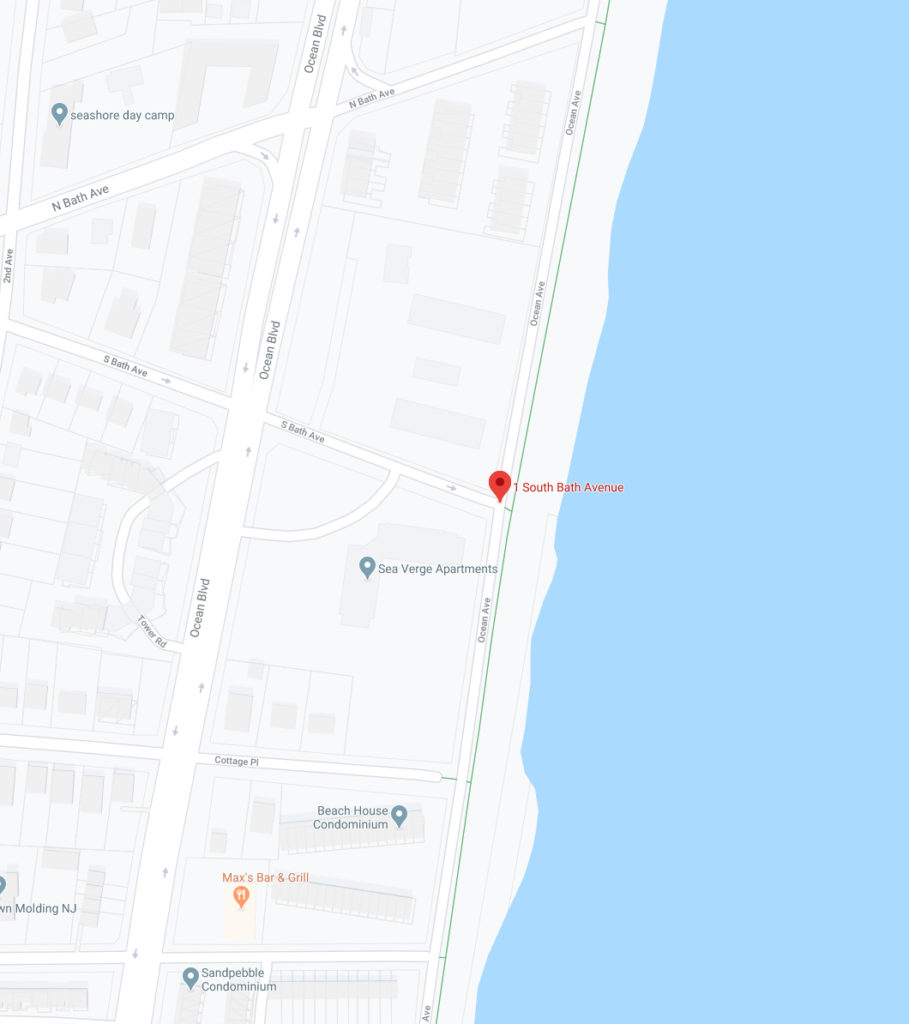 Long Branch Location
1 South Bath Ave
Long Branch, NJ 07740
Parking directly on South Bath Ave and oceanfront street. We are located at the beach badge station directly in front of South Bath Ave and directly north of Sea Verge Apartments for check in/out. Easy drop off and pick up as well directly by check in. Google Map Here.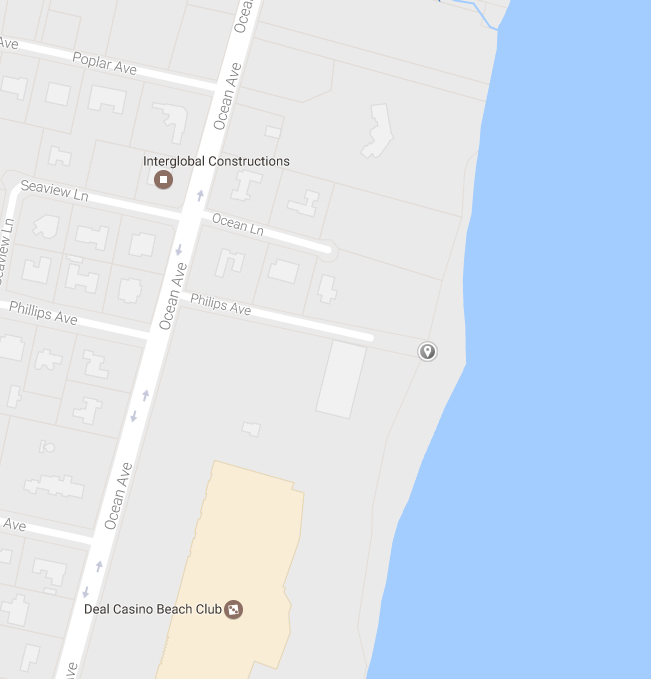 Deal Location
1 Phillips Ave
Deal, NJ 07723
Free ample parking on grass field adjacent to Phillips Ave and Conover Pavillion. We are the beach access to the north of Phillips Ave. Walk to the beach access to check in/out with staff. Google Maps Here.