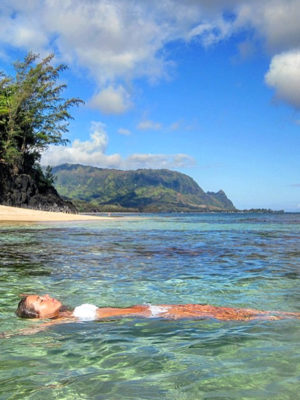 YEARS SURFING: 5+

TRAVELS: New England area, The Hawaiian Islands, U.S. Virgin Islands, British Virgin Islands, California

FAVORITE TRAVEL DESTINATION: Anywhere with palm trees and an ocean!

FAVORITE FOOD: Just about anything! But if I had to name a few it'd be any kind of breakfast food, all fruits, anything with coconut or avocado, Mexican, Italian, BBQ and of course dessert

LIKES MOST ABOUT SURFING: Hard question to answer when you enjoy everything about it!

*Note* Ashley started a jewelry business and her goal is to build it and keep it going strong. She also wants to travel as much as possible.