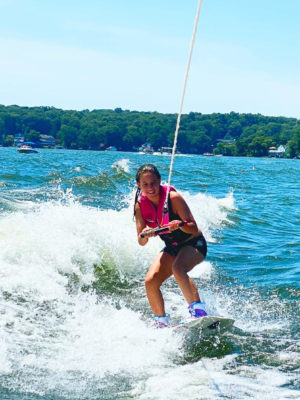 Years Surfing – This is my first year teaching and I can't wait to share everything I've learned as a camper over the last 9 years!
Travels – I have traveled to Turks and Caicos, Cocoa Beach, Bermuda and Mexico.
Favorite Travels – Turks and Caicos and hope to travel to Hawaii sometime soon.
Favorite Food – Pizza! I also love all fruits. My least favorite food are anchovies.
Likes About Surfing – When i'm surfing I always feel so free and alive. I love the vibes.
Goals– In the future I hope to help people and animals in some way.